Do I love you because you're beautiful,
Or are you beautiful because I love you?
~Richard Rodgers and Oscar Hammerstein II, Cinderella
Irish Setters are rare in these parts. I took Mailey Dog to a new groomer yesterday and they told me they'd never seen an Irish Setter. (Yes, that made me a little nervous.) She's such a gorgeous dog with her beautiful chestnut "feathers" along her chest, legs, tail, and ears. I love watching how elegant she looks when she runs. Well, I was heartbroken when I picked her up and saw they turned her into a Labrador – no feathers! She looks naked to me. But the thing is, Mailey Dog has more bounce to her step today. Apparently, outward appearance isn't as important to her or maybe she just likes showing off her girlish figure. That dog is always teaching me new tricks.
(Yep, this is a before picture. And don't be looking for any naked Mailey pictures, at least not until I get used to her new cut.)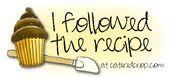 Confession – I think I got a little carried away with the bow on this card. But, you guys are knocking my socks off with the entries for this go-round for the Catered Crop FTR7 challenge. I'm really loving all these pretty Spring colors. I think Lisa Cook's card might be bringing out our girlie sides with all the lovely lace and pearls. Here's my recipe – the ingredients in italics are part of Lisa's FTR7 recipe.
Pattern Paper – Studio Calico Tupelo, Little Yellow Bicycle Seamstress, October Afternoon Fly a Kite (gingham pattern)
Cardstock – Bazzill and Neenah
Stamps – My Favorite Things Just Bee Yourself
Color Mediums – Memento, Stampin' Up! Pastels, Copics
Embellishments – Antique button, Making Memories Vintage Findings, Stampin' Up! Basic Eyelets
Fibers – DMC Floss, tulle netting, Stampin' Up! Basic Grey taffeta ribbon, yellow seam binding, Benzie Bazaar felt
Misc. Supplies – German Glass Glitter
Tools – My Favorite Things Die-Namics (cloud and sun), Nestabilities
Theme – Spring
Challenges/Linking Parties – If the Shoe Fits (FF69), Papertake Weekly (Lemon Zingy), My Favorite Things Wednesday Stamp Club (MFTWSC10), Crafty Soiree.
[Edited to add: Cool Bean! This card made the "Our Favorite Finds" at the My Favorite Things blog.]
So, I guess it's true what they say – beauty is in the eye of the Bee-Holder. (Sorry, couldn't resist.) And, you, my lovely readers, are all bee-utiful to me!