Where is the good in goodbye?
~Meredith Willson, The Music Man
Thank you to all you lovely people who subscribe to Catered Crop. I'm so honored to hang out with you. I know many of you are mourning the loss of Google Reader today.

It's interesting, I think, to notice how people say goodbye to each other.
Dad hated goodbyes, so he would just come up missing whenever it came time for anyone to leave. Mom, on the other hand, would stand in the driveway and keep waving until the car turned the corner and she couldn't see us any more (a little like Granny on The Beverly Hillbillies).
My mother-in-law would always say: "Keep in touch," which was hilarious because we just lived down the road and saw her nearly every week. But, she still succeeded in giving us just a pang of guilt, which I'm convinced was the effect she was seeking.
My daughter just says: "Bye, See ya" . . . short and sweet and off she runs.
Mr. Catered Crop's goodbye is the sweetest. He never says goodbye to me without a kiss.
So . . . today we have to say goodbye to Google Reader and if I thought it was the last day I'd see some of you sweet subscribers, I'd be like my Mom: standing in the driveway catching every last glimpse of you I can. But instead, how about we just continue to stay in touch?
The general consensus among paper craft bloggers seems to be that Feedly and Bloglovin' are great alternatives to Google Reader. I've tried them both and I like them both very much.
Dear readers, here are some links to make it easy to stay connected so we don't have to say goodbye at all. Dad would like that.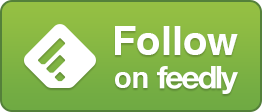 As Mom McClain would say . . . Stay in Touch!